FLORIMPEX TIM
Established in 2007 with 100% Romanian owned capital, Florimpex Tim has become and remained one of the top polyethylene packaging producers in Timis County, processing over 25 tons of raw material per month. In order to meet your requirements, together with our raw material and material suppliers, we have a wide range of technical-material solutions for the manufacturing of products.
About us
In order to meet with a high degree of professionalism the demands in the field of plastic packaging and environmental requirements, Florimpex Tim has invested continuously since 2009 in production machinery, reaching in 2018 a range of equipment that completely closes the production circle with 4 extruders, 7 sealing machines, a schreder and a regranulator.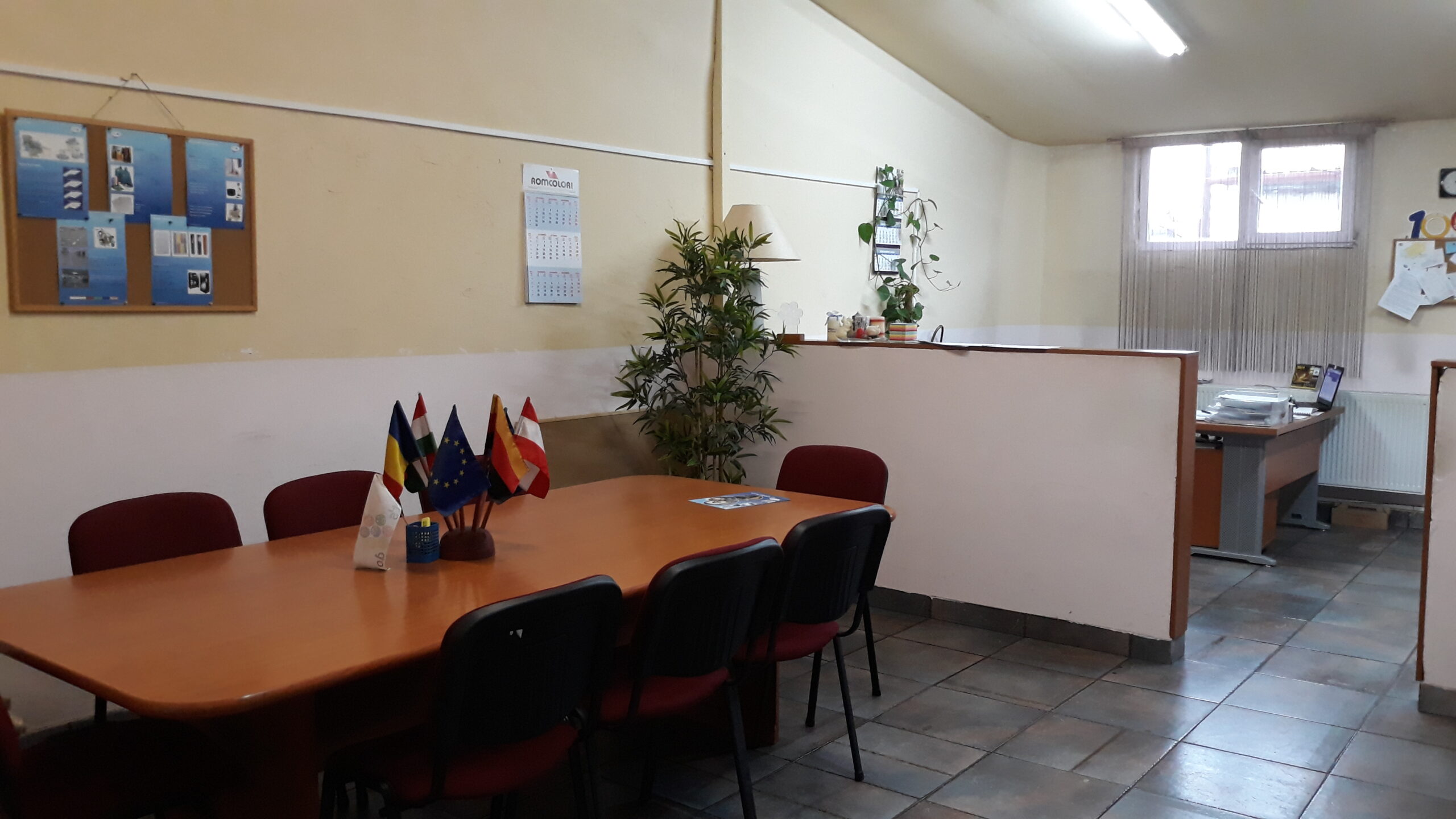 The most important things for us:
Accountability for all our products and services
We can be your reliable partners!
Pentru a veni în întâmpinarea cerințelor dumneavoastră, prin relațiile stabilite cu partenerii noștri din UE, putem fi furnizorul dumneavoastră pentru o gamă largă de produse. Pe linia calității, firma cooperează atât cu furnizorii de materie primă și materiale, cât și cu beneficiarii produselor finite. Certificarea sistemului calității conform standardului ISO 9001 a fost obținută de Florimpex Tim în anul 2012.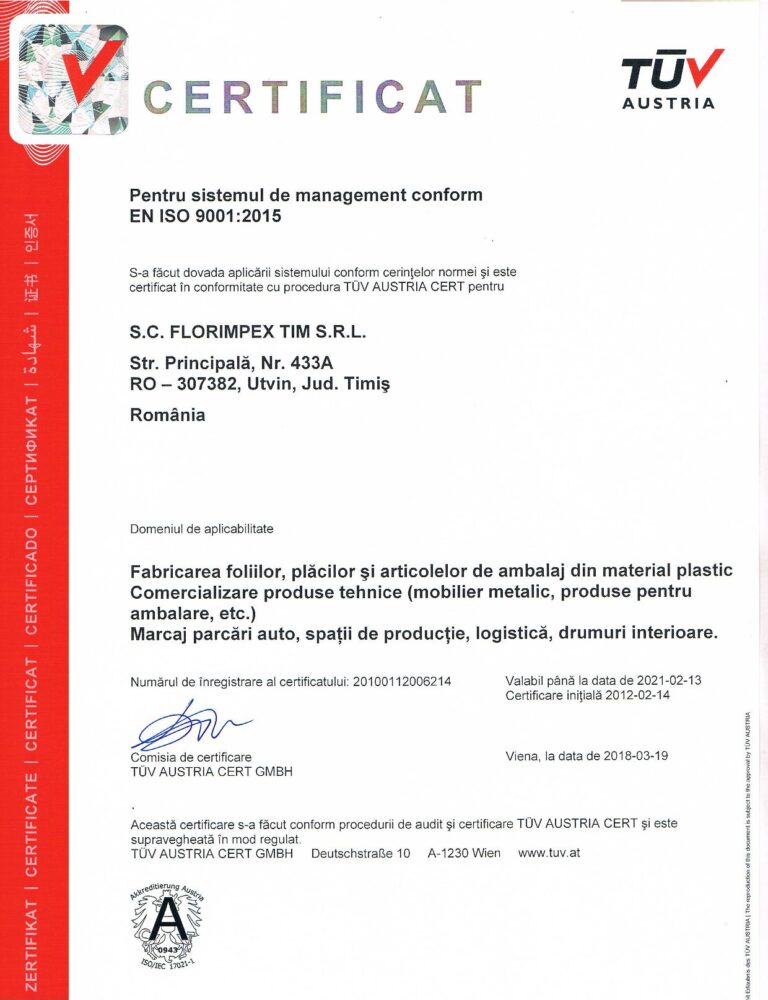 Activitatea Florimpex Tim se desfășoară în deplină concordanță cu cerințele standardului ISO 9001, certificare obținută încă din anul 2012 prin TUV Austria. Reputația excelentă a societății Florimpex Tim în managementul afacerilor precum și atitudinea corectă în deservirea clienților și colaborarea cu furnizorii și partenerii de afaceri au dus la obținerea certificatului de Firmă de Încredere.
Our customers belong to the following industries:
Have a consultation with our experienced team for complete solutions to your problems.