Modern and professional marking services
Professional materials
Florimpex Tim offers road marking services with professional single or two-component paints applicable on any concrete, asphalt or epoxy surfaces, respecting the requirements of the beneficiaries and the standards in force (SR 1848-7/2015). The paint used for the markings is resistant and will be applied in such a way as to make your company's processes more efficient. We also comply with marking standards both before application and during design. At Florimpex Tim we use specialised and modern machinery to improve the efficiency of our marking services and to make sure they are applied correctly.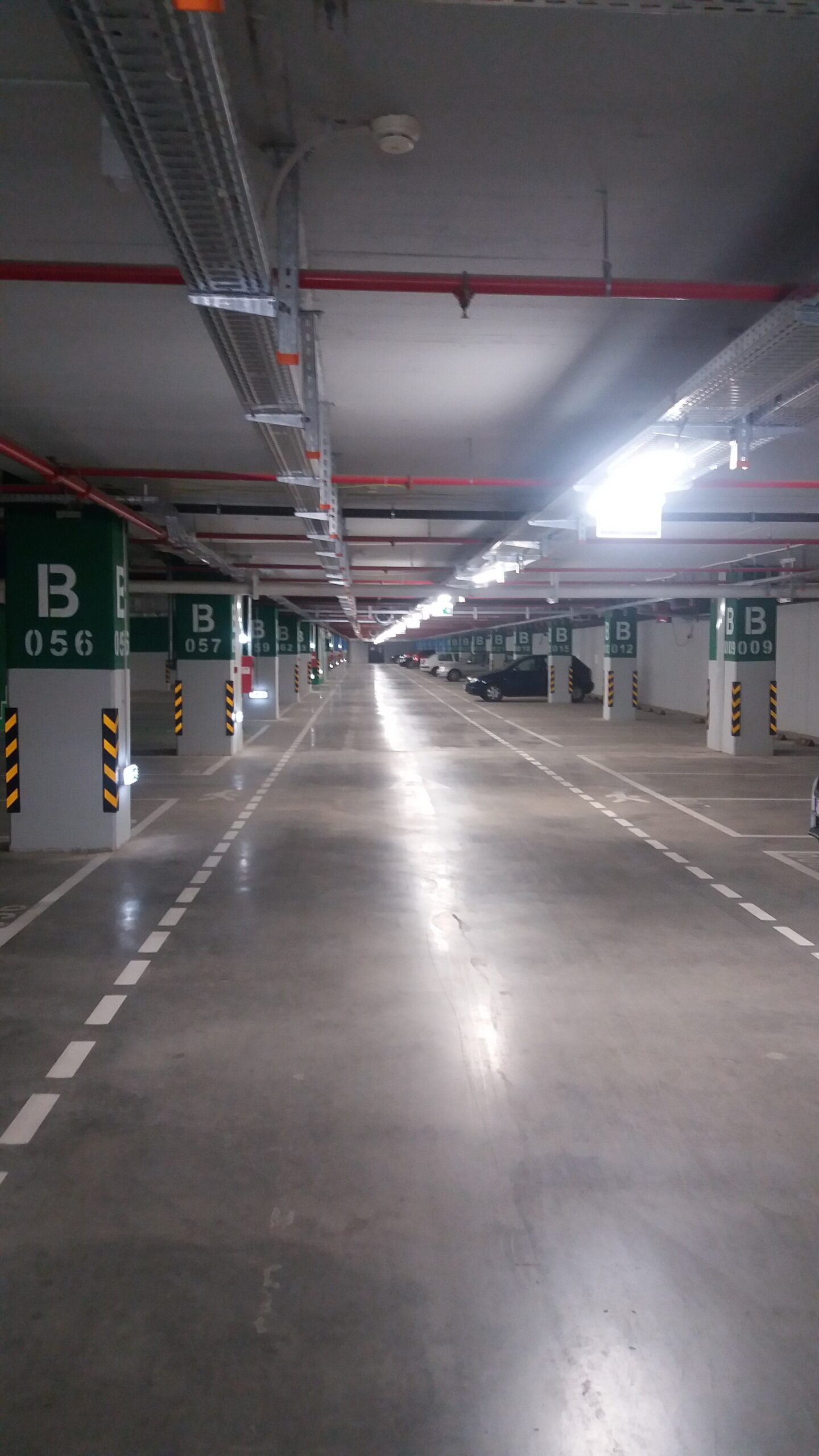 Modern and professional marking services
Florimpex Tim offers you a wide range of services
The projects undertaken by Florimpex Tim cover a wide range of services. Road markings for underground or above ground car parks, performed in accordance with the highest market standards. Attention to detail in the execution of markings makes them suitable for any type of company or business. Whether it's an inner courtyard for a business or various logistics spaces. Marking services are also suitable for production halls or warehouses. The machinery and products we use in marking are of the highest quality. They are suitable for any type of space and help us to meet the customer's expectations every time.
Modern and professional marking services
Complete road marking services
The Florimpex Tim team performs complete road marking services. Various pictograms are applied on request, spaces are numbered and/or inscribed and various signs are installed. We apply thermoplastic road markings as well as signs and road markings in car parks and driveways. The markings can be guide markings, for car parks, pedestrian crossings, direction arrows, as well as inscriptions and numbering. The colours used for marking services are white, yellow, red, green, blue and orange. We are committed to the high quality of the equipment and products we use, as well as our focus on the needs of our customers. Whether it's a small site or a large project, we always use the latest equipment and strictly adhere to the application and marking rules.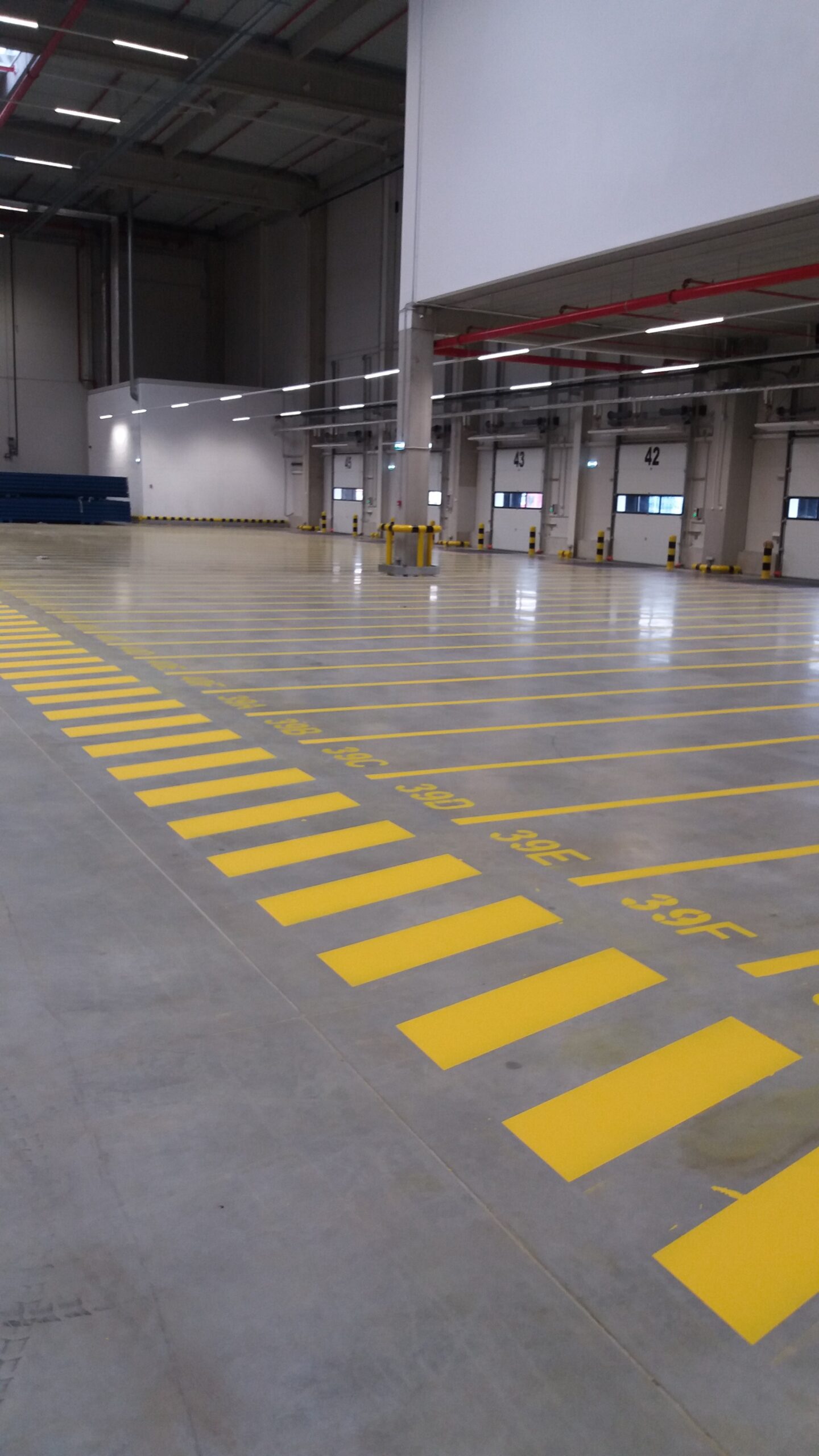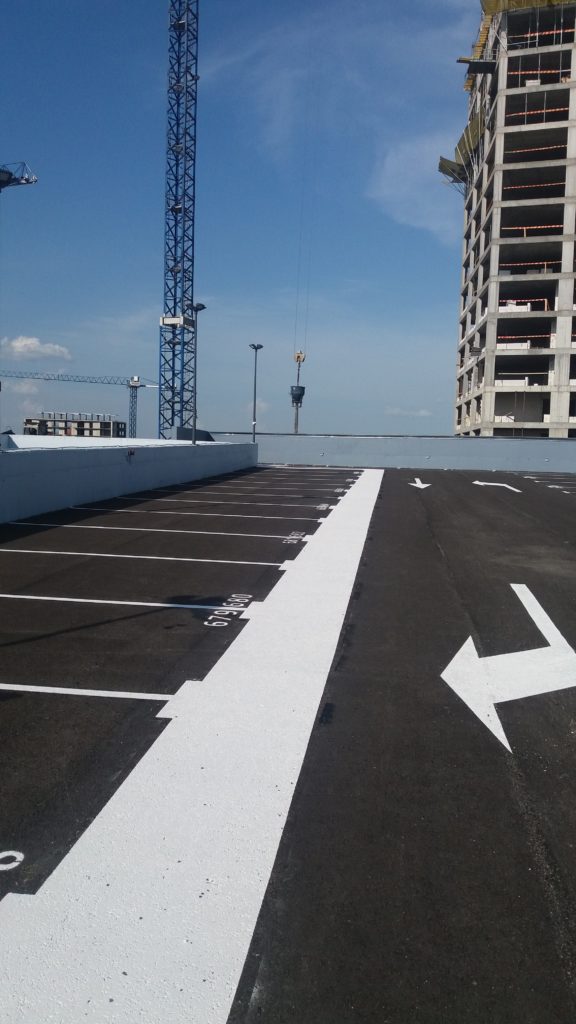 Modern and professional marking services
Customised marking services
Florimpex Tim offers customers marking services of high quality and safety standards. Our team's projects vary according to the needs and specifications of our customers. Execution methods vary depending on the project, be it shopping malls, warehouses, industrial buildings or road markings. Road markings are a safe way to streamline traffic as well as make the most of the available space. Florimpex Tim offers customised road marking services for all types of needs, strictly adhering to customer requirements. Marking services are essential for underground and above ground car parks. They smooth traffic flow, provide safety and help to organise the available space as efficiently as possible. Marking services for warehouses and depots are specifically designed to ensure safety and to avoid accidents in the workplace. Florimpex Tim offers customers high quality marking services tailored to any requirements. With extensive experience in the field as a specialist service provider, Florimpex Tim offers customers personalised services for any project.
Modern and professional marking services
Safety and durability
Florimpex Tim's solutions focus on road safety and are specifically designed to be easily customisable to the intended space. The maintenance and design of the pictograms is carried out in maximum safety with modern machinery. The markings are intended for car parks of all types, as well as for warehouses and depots where production processes require a high degree of precision. At the customer's request, the Florimpex Tim team installs pictograms, bollards, warning markers, direction markings and inscriptions, ensuring their accurate layout.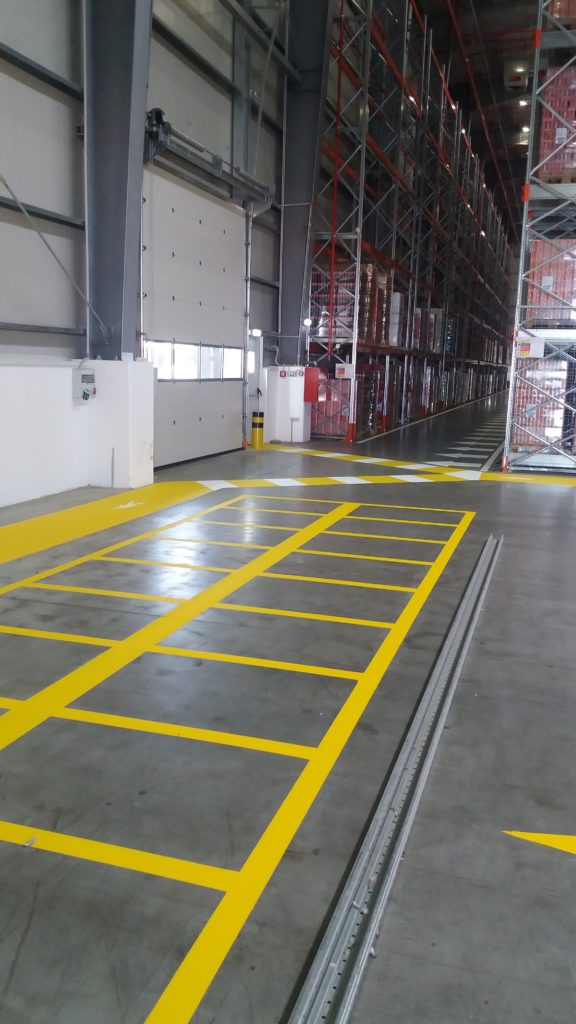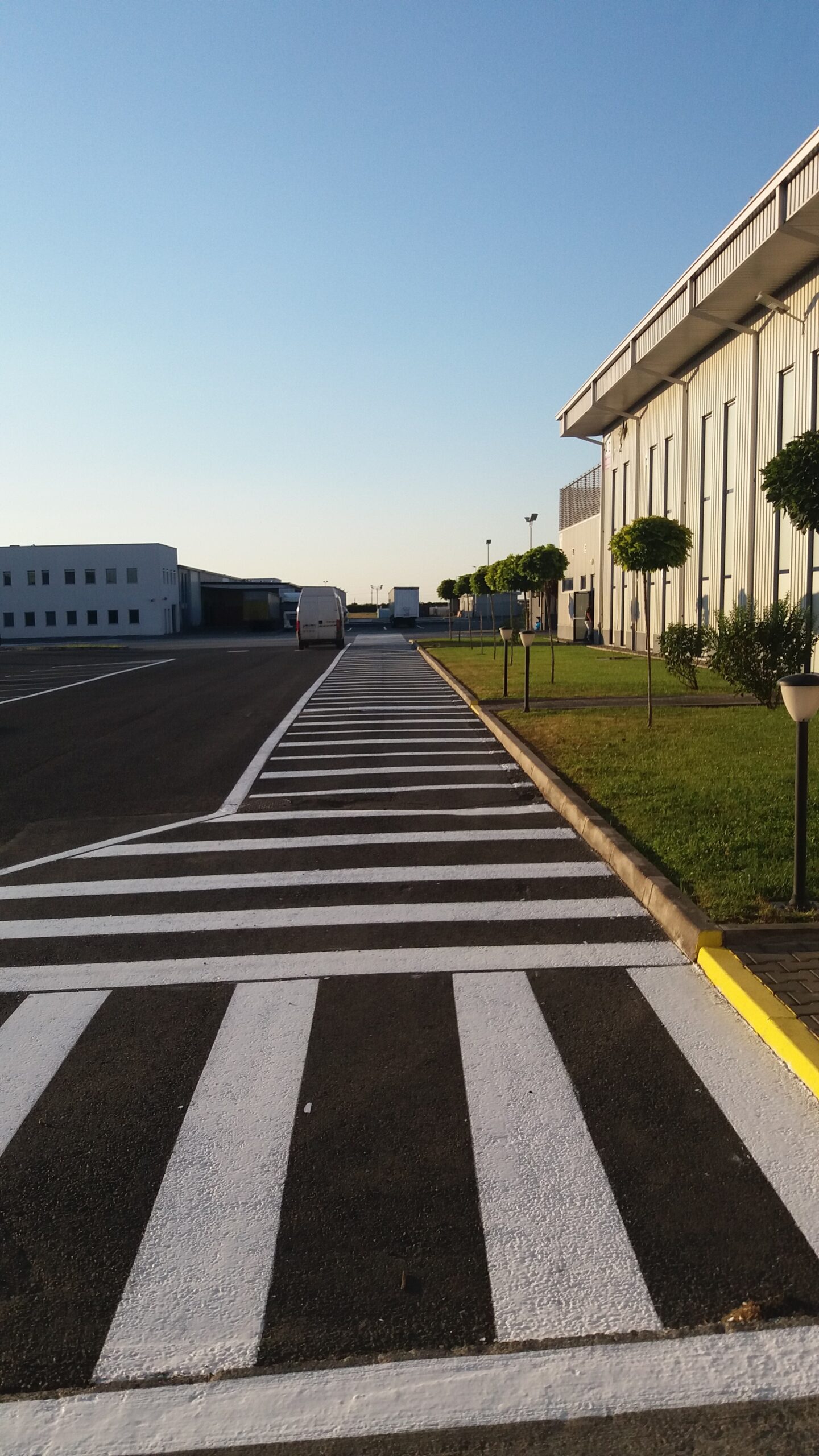 Modern and professional marking services
Specialist advice
Our priority is to provide Florimpex Tim's customers with the best possible service. That's why we offer advice and innovative solutions to meet every demand. We plan any project in detail and take care of the maintenance of road markings throughout the entire project.